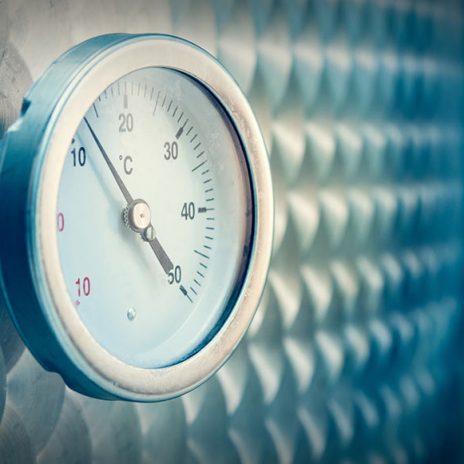 5 tips for shipping temperature-sensitive freight
Whether you're shipping food, pharmaceuticals, or any other perishable goods, it's important that their temperature is controlled and monitored throughout their journey to ensure that they are in optimum condition by the time they reach their destination. After all, for many of these goods, just a few minutes exposure to incorrect temperatures can cause a loss of efficiency or total product spoilage.
Here are our 5 top tips for shipping temperature-sensitive freight safely, effectively, and in full compliance with industry regulations.
Choose the right courier
When it comes to choosing a courier for your perishable goods, it's important that you find a freight company that is experienced in transporting temperature-sensitive goods, such as foods and pharmaceuticals. Have they handled freight like yours before? Do they have the necessary tracking and temperature monitoring facilities? Which testing practices does the company put in place to ensure their equipment is operating efficiently?
Understand the options available
There is a number of different ways to transport temperature-sensitive goods. It's important that you understand the various options available and identify the best solution for your goods. Services are usually categorised into two main types:
Freeze protection
This is used to protect goods that should be kept above 32 degrees Fahrenheit. Freeze protection is often used for products such as chemicals and batteries.
Complete temperature control
These services usually include humidity control, temperature monitoring, and enhanced shipment visibility. Goods such as pharmaceuticals, food products, and artwork usually need this closely controlled type of shipping environment.
Clearly outline your requirements
As well as arranging your temperature shipment as far in advance as possible, you also need to ensure that your freight company is clear on your requirements. Ensure that all temperature ranges, special handling and equipment requirements, and the process for accepting or rejecting freight at delivery are clearly outlined and agreed in writing.
Ensure you have the appropriate packaging
When it comes to temperature sensitive freight, the right packaging is essential if you want to maintain your specific temperature ranges, as well as proper temperature monitoring. You need to consider how breakable the goods are and also bear in mind that refrigerated freight vehicles usually have less space than normal vehicles, due to the necessary insulation.
Prepare for unloading and unloading
Once your goods are with the freight company, they will be responsible for maintaining the necessary temperature. However, it's important to remember that you need to keep the items in a safe condition and at the right temperature before they are picked up and after they are delivered.
If, for example, the company's loading dock isn't refrigerated, you will need to ensure you prepare a temperature-regulated area to store your freight in. The transportation vehicle is only designed to maintain the temperature of the goods, they can't heat or chill them to their required temperature.
Here at OSE, we offer multiple temperature-sensitive freight transport services that will allow your consignment to be stored and transported at a constant, tightly controlled temperature. All of our temperature controlled transport vehicles are fully equipped to handle refrigerated, chilled, or heated shipments. We can even offer options for dual temperatures for any mixed loads you may have.
We understand that, when it comes to temperature controlled shipments, it's vital that you can be certain that the temperature of your goods has been kept constant. With this in mind, all of our vehicles are equipped with the facility to provide temperature printouts, showing the temperature throughout the journey. We also have temperature loggers so we can send you digital reports with temperature readings at intervals of your choice.
For further information about our temperature-controlled freight shipping services, please get in touch – our skilled and experienced team is always on hand to offer advice and assistance.