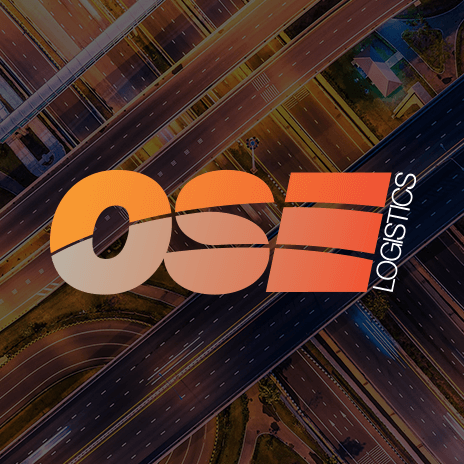 Extreme holiday lets car fanatics navigate around the most hazardous roads in the world
If you yearn for excitement, a holiday based on dangerous driving may be right up your street.
One company is now offering car fanatics the opportunity to tackle the world's most dangerous roads in an adrenalin-fuelled two-day break, which it warns is not for those of a nervous disposition.
The holiday-maker has the choice of what tackle the dangerous roads on including the super car, Bugatti Veyrona.
The company, buyagift.com has explained what the holiday's itinerary will entail, the price coming in at a hefty £200, 000 for just two days.
On the first day the driver will meet their instructor and see their chosen track, before having some training. On the second day they take on the course themselves – along with an instructor – in a dual-controlled car of their choice. The tracks include the 'Highway to Hell' in the U.S and the Siberian Highway in Russia.
The two day adventure includes flights in a private jet and five star accommodation.
The brochure says: 'If you're looking to travel further afield, look no further than the 'Road of Death' in Bolivia. This incredible drive is suitable for only the most fearless explorers – with narrow tracks winding round steep mountains and sheer 1,000 metre drops, this location is considered among the most hazardous in South America – luckily, you'll be partnered with experienced instructor, in case things get hairy!'
Although drivers are able to make their own choice of car, with a range from Nissan Skylines right up to supercars, they have been warned that there is no way they will be allowed to put their foot down and will be driving in controlled circumstances at all times.
A company spokesman said, "It's all about taking in the journey and watching the mayhem.'
"You'll spend an exhilarating day behind the wheel, facing up to the tightest of corners and terrifying sheer drops, with severe weather conditions and battered roads providing an injection of adrenaline to this white-knuckle ride of an experience,' the company said.
The firm has received a number of enquiries from customers about the prospect of a trip, but no-one has yet snapped up the holiday.
They warned that the short break is not suitable for anyone with a heart condition and that drivers must have a valid driving license and passport.
According to a map created showing the 22 most dangerous roads on the map, the North Yungas road in Bolivia is considered to be the world's most dangerous route and even has the nickname of 'death road'. With the 40-mile stretch of single-track road meanders round cliffs, there are no barriers to protect drivers going in opposite directions from life-threatening drops.
Each road is rated according to its 'fear factor' with the North Yungas scoring 10 out of 10, while Pakistan's friendly sounding, Fairy Meadows Road, was rated the second scariest because of its treacherous high altitude, unstable and narrow mountain roads.
Surprisingly such dangers seem to appeal to many people seeking the dangerous adventure.
Here is a list of the Worlds top 22 most dangerous roads on the map which is based upon the World Health Organisation global status report of 2013 as well as other data sets.
Pan-American Highway – Alaska, U.S.
Trans Siberian Highway – Russia
N2 Settlers Freeway – South Africa
Nairobi-Nakuru Highway – Kenya, Africa
T0117Bakhchysarai Highway – Ukraine
Trollstigen – Norway
Federal Highway 1 – Mexico
North Yungas Road – Bolivia
Commonwealth Avenue – Quezon City, Philippines
James Dalton Highway – Alaska, U.S.
BR-116, Rodovia da Morte – Brazil
Zoji La – India
Guoliang Tunnel Road – China
Taroko Gorge Road – Taiwan
The Pasubio Road – Italy
Skippers Canyon Road – New Zealand
Nanga Parbat Pass – Pakistan
Bruce Highway – Queensland, Australia
U.S. Route 431 – Alabama, U.S.
A726, the old A74 – Scotland, UK
Patiopoulo-Perdikaki Road – Greece
Ruta 5 – Chile
The world's longest road – the Pan-American Highway, which begins in Alaska and passes through countries in South America – is included on the map because of its high temperatures, landslides, impassable sections in wet weather and even livestock in the road.
Closer to home, Scotland's A726, otherwise known as the old A74, has a fear factor of four out of 10. The map explains that the seven kilometre road is renowned for head-on collisions and has had nearly 40 fatalities between 2000 and 2005. A high number of the accidents involved pedestrians or cyclists.
Norway's Trollstigen or 'troll ladder' comprises many hairpin bends and sheer drops which get particularly perilous in icy conditions, while Brazil's Rodovia da Morte puts drivers at risk in a very different way.
The 'highway of death' is responsible for thousands of deaths every year and is poorly maintained, with gangs and bandits along its long stretch.
The map, which lists roads all over the world, was created to highlight the dangers of driving, as although road safety is improving, over 1.2million people are killed in road accidents each year and a further 20 to 50million are injured.
OSE prides itself on its logistics intelligence and has an unrivalled level of expertise, competence and safety. By caring about each customer's business, OSE review, revise and improve upon its services to provide logistics that fit your business.
For more information visit our website homepage here.