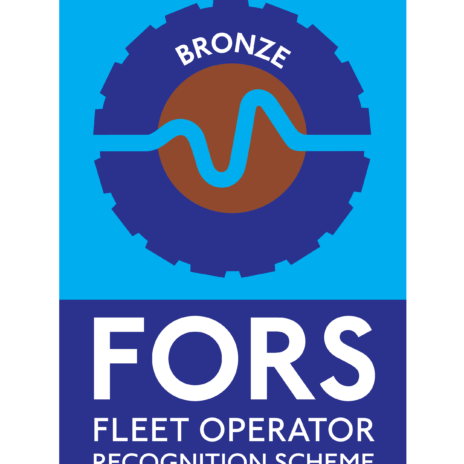 OSE awarded FORS accreditation
We at OSE are celebrating and proud to announce, we have recently achieved a Bronze FORS accreditation for our transport fleet. (H2)
FORS is an accreditation recognising the high quality of a fleet operation, awarded for the best practice in safety, efficiency, and environmental protection. Being a transport courier, we are very aware of our responsibility socially and environmentally as we develop as a company. Consequently, we are delighted to be recognised for our efforts and the changes we are implementing. We pride ourselves on our high-quality service, and this accreditation affirms to our customers we are exceeding the industry standard.
FORS (Fleet Operator Recognition Scheme) is a national voluntary accreditation scheme that collectively identifies those couriers demonstrating best practice within transport. With 5,000+ members acting and adapting their practices to be compliant, they are collectively improving safety within the workplace and improving transport's environmental impact.  It puts in place a UK-wide standard to how logistics should be operating within the 21st century. 
The FORS accreditation carries many benefits for us, including improving the operations' efficiency and sustainability. The accreditation enables our drivers to help maintain and improve driving standards, with FORS offering materials and classes to achieve this.  Our drivers are more aware of their journeys' financial, social and environmental impact and are up to date on the safest practices to reduce road incidents. Finally, tyre management, reduced noise emission, and limited fuel consumption within our vehicles help boost fuel economy and lower emissions from simple requirements. 
An advantage for our customers is that it permits our fleet to travel through and into London, opening up the marketplace regarding who we can collect from or deliver to. 
Subsequently, all areas of the business benefit, with recognition from FORS just highlighting the progression we at OSE are making.
From our origins as a scooter courier, we are incredibly proud of how far we have come and to have gained this industry accreditation.  A special thank you to Jeff Rutherford, our Transport Manager. He worked relentlessly to ensure we were aligned and compliant to achieve this accreditation. As we continue to grow and expand into one of the UK's leading transport and logistic providers, we plan to attain the next status, FORS silver accreditation. Watch this space!