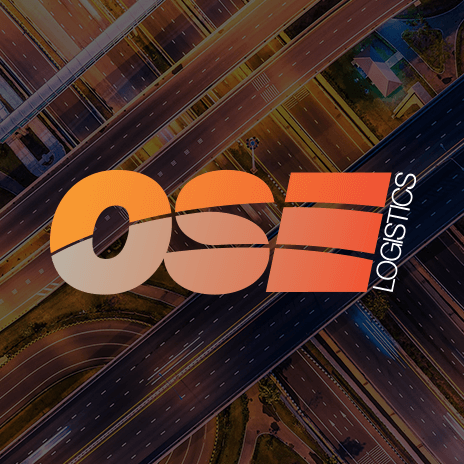 Automotive Case Study
Introducing the automotive case study, designed to illustrate OSE European's leading work as integral supply chain partners to a number of high-value companies within the automotive industry. To discover more about OSE's other services, our full range of case studies can be found here.
The customer:
Cramlington Precision Forge Ltd provides high-quality, precision-forged components to customers in the commercial vehicle sector and industrial markets, including Scania, DAF, and MAN. Their parent company is Sundram Fasteners Ltd, a large manufacturer of automotive and engineering components. Sundram Fasteners' parent company is TVS, the leading automotive distribution company in India.
The challenge:
Cramlington Precision Forge requires a logistics partner to work daily in supporting them towards the moving targets and demands of the fast-paced automotive industry. Their requirements are usually last minute collections throughout the UK and Europe and require the fastest possible lead times to meet their customers' demands.
The solution:
Through effective utilisation of the OSE Approved Partner Network, OSE is able to offer swift solutions to Cramlington Precision Forge's urgent issues to enable them to meet their deadlines. Cramlington Precision Forge also takes advantage of OSE's value-adding services, including online booking and 24/7 customer support. A recent example of OSE's logistics innovation has seen OSE charter an aircraft for Cramlington Precision Forge to reduce the damages of a line stop in the quickest possible time.
The result:
Cramlington Precision Forge has enjoyed great success in recent years, and their future output targets, set by parent company TVS, have more than doubled. OSE has contributed significantly to this success by becoming a fully integrated logistics partner. By having a thorough understanding of Cramlington Precision Forge and its requirements, OSE can read situations to react instantly with the most appropriate solution. The result of the example air chartered service was collection in Cramlington to delivery in Munich in less than 7 hours.
Client testimonial:
Provided by Michael Davison, Manufacturing Manager:
"We supply major automotive companies across Europe and have used a number of transport companies over the years. OSE has been the only company that never says 'no.' We regularly have instances both locally and internationally where we needed to dispatch an urgent shipment, sometimes making the call in the middle of the night, and OSE has always pulled out the stops for us."
OSE testimonial:
Provided by Peter Hunt, Managing Director at OSE.
"Our dedication to fulfilling each and every one of Cramlington Precision Forge's logistical needs has seen us develop a number of pioneering logistics solutions. Our relationship with Cramlington Precision Forge is another great example of our practical and value-adding approach to supply chain management, and the longevity of the relationship is testament to the work done by both Cramlington Precision Forge and OSE."
If you are interested in the vast range of services that OSE provides, either nationally or internationally, you can stay updated with all of the latest news here. You can also contact the team directly to find out more about our automotive case study.